You are invited to the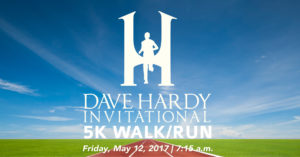 Cost: $35 (includes entry fee, t-shirt, and refreshments)
Start and Finish. The Invitational will begin at the Stinchcomb Wildlife Refuge parking lot at NW 50th and Stinchcomb Ave. and conclude at NW 10th and Eagle Ln. A shuttle at the finish line will transport runners/walkers back to their vehicles.
Refreshments. Drinks and snacks will be provided at the starting line, finish line, and at a mid-way point near the Route 66 Boathouse at NW 30th and Overholser Dr.
Medals/Awards. Medals and prizes will be awarded to the 1st, 2nd, and 3rd place winners in all age categories.
Time. The Invitational will begin at 7:15am, but runners/walkers are encouraged to arrive at the starting line at 7:00am for instructions and fellowship.
Dress Code.  Both men and ladies are encouraged to wear "Heartland-approved" sports apparel.